Parkside's Sustainable Zeal
Every business has an ethos, that characteristic spirit of the company culture that is upheld in the values and practices that occur every day. Here at The Parkside Hotel & Spa, this includes a passion for people and the planet. Exemplary hospitality is our mission, and proactive sustainability is our core. Since our inception, we have always kept sustainability at the forefront of our operations. To this day, we are committed to doing everything we can to preserve and protect our environment while simultaneously providing an exceptional experience for our guests.
Read along for a few of the ways we incorporate sustainability into our day-to-day operations.
Carbon Neutrality

We are proud to be a carbon-neutral company. This means that for any greenhouse gas emissions we emit, we ensure to offset these with enhanced sustainable practices and involvement in carbon offset projects.

We've been measuring our carbon emissions since 2019. In doing so, we choose to offset our emissions with Offsetters, Canada's leading carbon management solutions provider. Their carbon-offset projects are verified and validated by third parties to ensure that the emission reductions are real, additional and permanent. The projects that we support create both environmental benefits and additional social benefits to the communities surrounding them. Specifically, the projects are:

By supporting these projects, we have offset the impact of our own emissions by preventing the equivalent amount of emissions from being released elsewhere. We are proud to support both local and global projects while taking action on climate change.
Biosphere Committed

We're incredibly proud to have recently received our Biosphere Sustainable Certification. Biosphere tourism is based on the principles of sustainability and continuous improvement within sustainable practices, and the certification program recognizes tourism-based businesses based on these principles. The Biosphere Sustainable certification is a way for sustainably-minded travellers to find businesses that operate in line with their values. More importantly, it keeps businesses accountable to their environmental commitments through a sustainability plan curated specifically for their business.
Collective Effort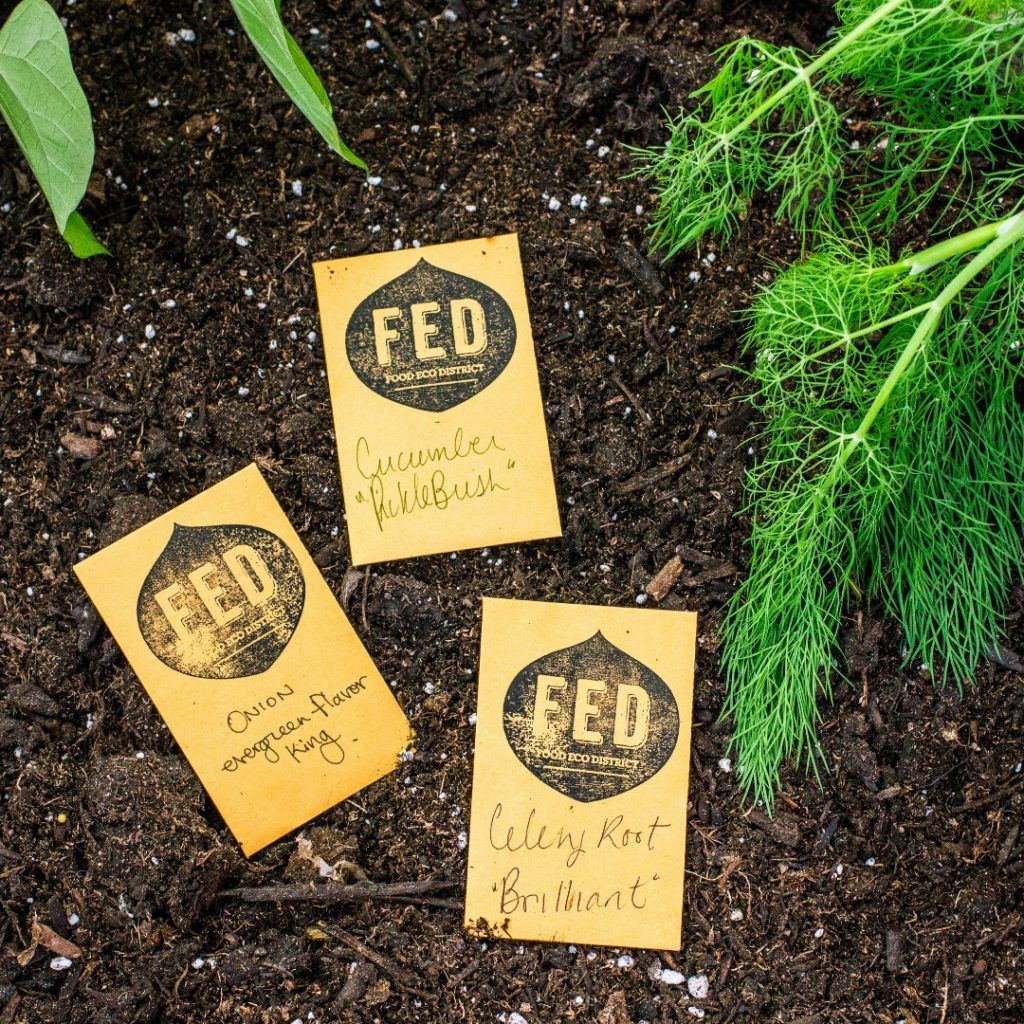 The entire team at The Parkside Hotel & Spa works hard to ensure that sustainability is always top-of-mind. In light of that, well over half of our staff members commute to work by low-emission methods (e.g., walking, cycling and mass transit). We've added beehives to our green-rooftop gardens in order to promote sustainable growth and bolster the declining bee population. We've also started a staff-led community garden, full of locally sourced vegetables provided by Food Eco District.
At The Parkside, we're all about providing a world-class experience whilst simultaneously protecting our environment. Ultimately, our guests may never be aware of the full scope of our sustainability efforts, but our green initiatives are just as important to us as offering our guests a wonderful visit. So, when you stay with us, you can rest assured that choosing to stay at The Parkside means you're also doing your part to safeguard the planet we all call home.